Services
System inspection
Checking the system to fully review the overall condition and the individual components. These findings are put into a report. In close consultation with you, a repair/maintenance plan will be proposed to you based on this report.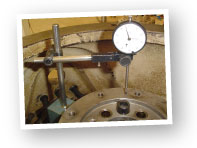 Guidance of overhaul and maintenance work
After the inspection and the subsequent report, action will be undertaken to solve any technical problems or to carry out necessary maintenance. These activities will be supervised by our technician, from the very beginning to the end.
Commissioning
Technical guidance is necessary when putting new machinery into service, as well as when having to start-up after repair or maintenance. Our technician supervises this process and solves problems where necessary.
Alignment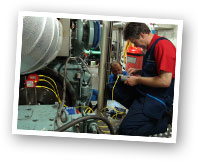 Machines perform best under optimal circumstances. A faulty alignment will reduce performance and can lead to early failure of the machine. WWI Services can prevent such problems by improving the alignment.

By means of comprehensive laser measurement you will be ensured of quick and accurate maintenance and assembly work. Possibilities vary from carrying out straightness, flatness and squareness measurements to parallel measurements. The measurement data are processed by the included software and described by us in a clear report.

Look at our overview of specifications and measuring programmes.
Secondment
In case of a temporary peak in business activities of your organisation we can take away the acute workload. WWI Services makes good arrangements in advance, so there will be no surprises. By seconding our experts, you can count on a fast and professional approach of all necessary work. Our people are quickly deployable in case of urgent problems, anywhere in the world!
Quickly respond to the demand for professional service
WWI Services is the technical partner you can always count on for a quick response, wherever you are and where it is needed! There is a reason we say:

WWI Services: "World Wide In action."